Dalscone Farm Fun Reviews

We chanced upon this place as we spotted it when driving. It was the best day of our holiday. Covid friendly with social distancing and hand sanitiser everywhere. Over 6's need a mask when indoors so be prepared for that. So much to do. We have an 8 year old and a 17 month old and this was the best place we have been for them both! Lots of fun rides, doughnuts down the dry slope, pedal bikes for the whole family, sand pit and a really fun playground. The adults can join in too which just made it even better! We loved it!
Fernando21 - August 2020
If you have kids/grandchildren this place is well worth a visit, clean, well organised with helpful staff and more importantly the kids loved it, we've now been several times and fully recommend this as a day out
Richard - September 2019
There's so much for kids to do
Our first visit here was yesterday and we had such a great day! Would highly recommend! There's so much to do for kids of any age. Cleanliness was kept to a high level. Food choices were great and not too expensive as you would normally find with a children's play centre. Will definitely be back!
Jodie Cowlard - May 15th, 2018
Brilliant farm park, perfect for our 2 year old with so much to do outside but also extra things for older ones. Cleanest and tidiest farm park I've been to, too.
Sarah Smith - May 7th, 2018
Absolutely fantastic day. Brilliant farm park. Kids had so much fun, lots of indoor and outdoor activities. Staff are fantastic and so pleasant. Highlight of the day was watching 'Bob', the pygmy goat, being born. Kids were over the moon to give him his name too. Thank you for a fabulous and fun day!
Rachel Nicholson - April 5th, 2018
This has to be one of the best soft plays in the country!
This has to be one of the best soft-plays in the country! I hear parents describing how woeful other soft plays are, but our kid (and we) think Dalscone is fabulous. Large, bright, spacious and welcoming. One of the key differentiators is it is super CLEAN. There are plenty of staff and the place is being cleaned all throughout the day which is especially important because they serve food; of which there is a good tasty choice. Also, during the non-winter months, a large outdoor area with a superb sandpit, go carts, trampolines and so on. Thoroughly recommend.

Nik Sargent - April 2nd, 2018
Fantastic place, caters for all ages
Came today for first time, can't believe we've passed so many times and not come in before, wouldn't pass by now. Fantastic place, caters for all ages, kids didn't want to leave. Good food at good price and lovely coffee. Clean & tidy, tables constantly being emptied and rubbish cleared, floors hoovered! Yip loved it. xx
Lisa Arnott - March 30th, 2018
Great staff and really helpful and polite
Fabulous place for kids to run off steam in a safe and fun environment, would highly recommend this place to anyone. Great staff and really helpful and polite.

Tracy Simpson - December 29th, 2017
Visited us? Write your own review!
Email us with your full name, the date you visited, your review and a star rating from 1 to 5 - thank you!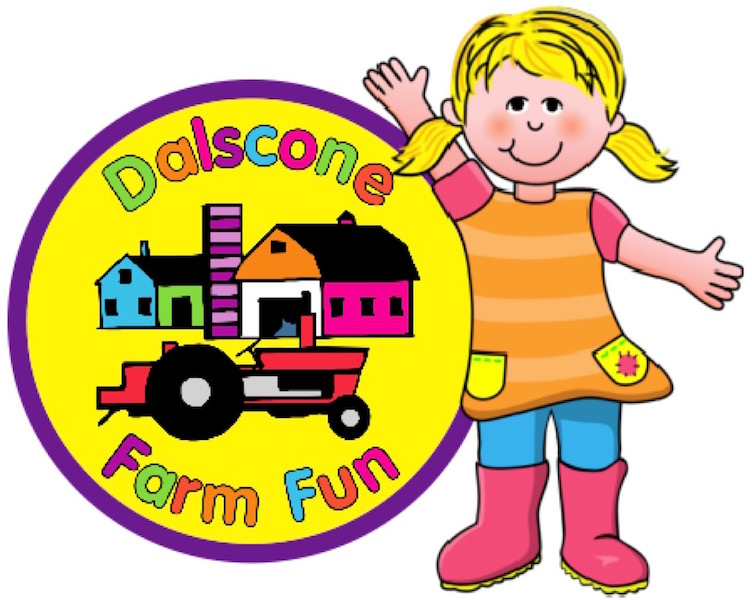 Dalscone Farm Fun & Toy Shop, Edinburgh Road (A701), Dumfries, DG1 1SE